Alternatives to Facebook…
Facebook censors content. They admit it. But there are alternatives.
You can use Facebook instead of letting them use you. 

On stormy Mondays… Lots of options…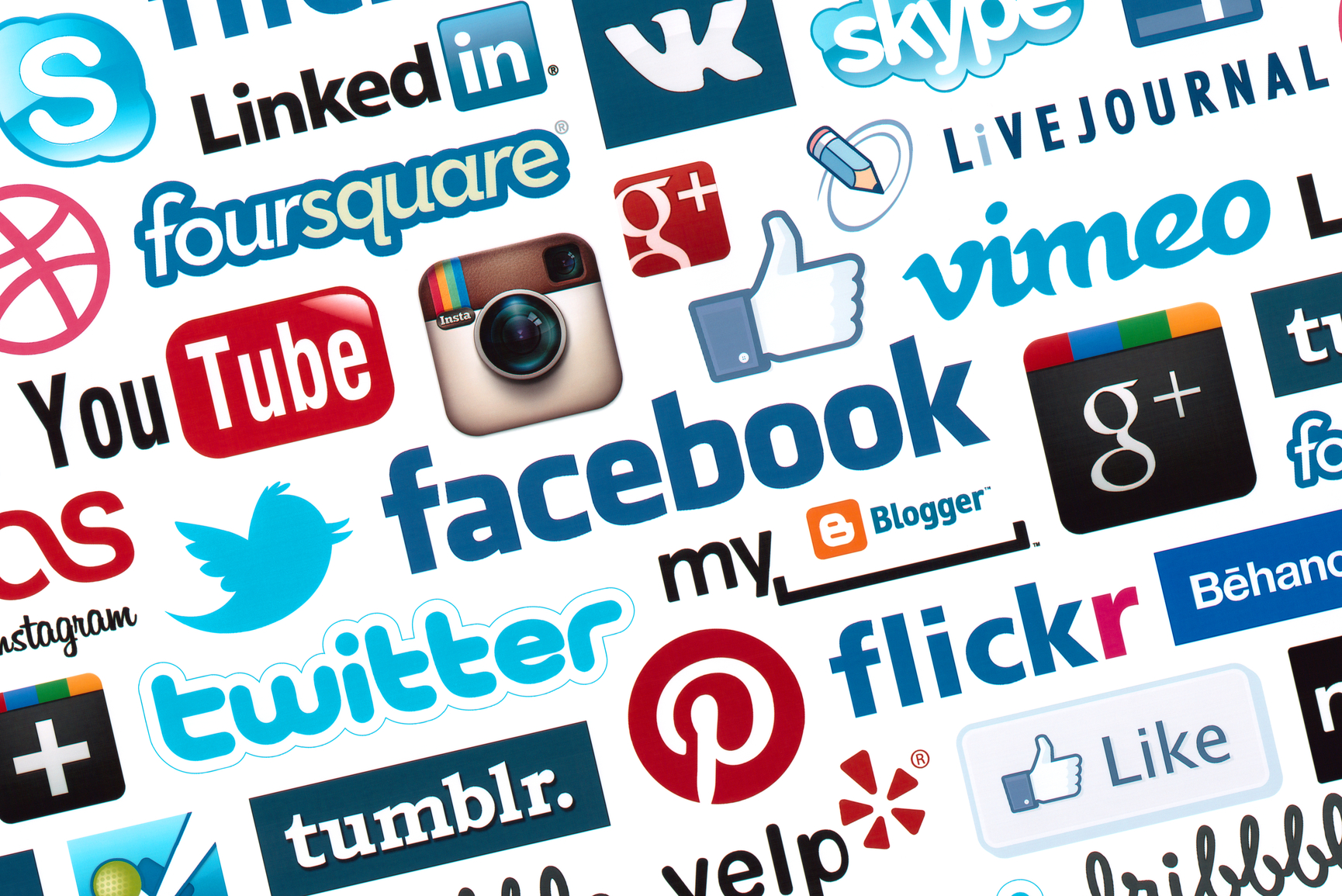 Pinterest: This platform revolves around the concept of "pinning" interesting photos, web pages, articles, and other content onto virtual noticeboards, then sharing them with people. Pinterest has over 72.8 million users and is growing rapidly.
Instagram
: This isn't just a social network, but it is being used as one by many. It's an online mobile photo-sharing, video-sharing, and social networking service that lets users to share images, videos, and words. Instagram says 300 million people use its photo app every month, with 70% of them coming from outside the US.
Tumblr: is part blog and part social networking site. Users can create their own blogs and follow others' in a similar way to social networks. Last I checked, it had 420 million users, probably 30-50 of which are active, and 217 million blogs.
MySpace: Originally the big name in social networking, it is most popular with young people and has 50.6 million monthly active members. It is now primarily a music-orientated site targeted at young people.
Tagged: A social networking site with approximately 100 million users .
Diaspora: This is a nonprofit, user-owned and distributed social network that gives you full ownership and control of all the data, photos, writing, etc. that you post. This is in direct contrast to Facebook, whose policy is to use your data and posts however it likes.
Ello: An invite-only ad-free alternative to existing social networks, Ello is in the beta testing phase but getting a lot of attention. Created by a small group of artists who'd grown tired of clutter, negativity, data mining, and ads. You won't be forced to watch videos or see ads.
Foursquare
: There has certainly been a lot of noise about this recently: Location-based services are based in the mobile phone.
Ning: An online platform that allows individuals and organizations to create their own custom social networks. Create and design your own customized hub to connect with your community.
Here's a partial list of other options that are out there:
BlackPlanet: The largest social network for African-Americans for matchmaking, job postings, and discussion forums, with nearly 20 million users.
Care2
: A network for social activists to connect with other people, organizations, and businesses around the world to make an impact, with a membership of about 15 million users.
CircleMe: A way to connect online with people who share your passions. A social network that isn't based on who you know but rather, what you love.
DeviantART
: An online collection of all kinds of art: "The world's largest online social community for artists and art enthusiasts, allowing people to connect through the creation and sharing of art."
Flickr: Widely used by photographers to share the images they make with an art-loving community.
Flixter: A network of movie enthusiasts that allows you to share, recommend, and discuss and movies with online friends.
Flipora: A service that connects you with others to exchange recommendations of online content, based on your personalized based on your interests and web activity. Basically, a way internet surfers can connect and share what they've found.
Goodreads: A free website for book lovers. Members compile virtual bookshelves of their favorite books and browse others' bookshelves, write and read book reviews, rate books they've read, start or join a book club or discussion group, contact an author, and even post their own writing.
LinkedIn: A professional social networking site with approximately 347 million users worldwide. Good for maintaining professional contacts with colleagues, clients, and others, LinkedIn can also be used for finding jobs and recruiting employees.
https://press.linkedin.com/about-linkedin?trk=uno-reg-guest-home-about
Mastadon:
MyLife (formerly Reunion.com): Helps users find old friends, classmates, relatives, and former workmates.
Path: A social network that limits you to 50 friends. The idea of this is to allow you to interact with and share your photos, thoughts, and your life, really, with only the people you are closest to.
Quora: A question-and-answer site where questions are asked, answered, and edited by community members: "the best place to find the answer to anything you want to know."
Reddit: A website where community members submit content (questions, pieces of writing or art, images, etc.) onto a public bulletin board and connect with interested others.
WordPress
: A blogging community where users post their writing and engage in conversations with like-minded friends.
https://wordpress.com/
~ Have used several of these for years and some I have not yet explored… this was a primary resource:
---
https://sites.google.com/site/journalismresource/
---

The Wordsmith Collection: Writing & Creative Arts


The Wordsmith Collection: Writing & Creative Arts


(editor@writingresource.org )
Please support Alternative Media and Education
http://www.RevolutionResource.org

http://www.ThePeaceresource.com 
http://www.ThePortlandAlliance.org
and other real news resources…
Together we make a difference.