Spanish Flu was the deadliest pandemic
https://youtu.be/fNuhvejj0Og?list=RDfNuhvejj0Og
Marvin Gaye – What's Going On (Extended Version)

"To date, the United States' deadliest pandemic is the influenza pandemic of 1918-20, also known as the Spanish Flu"

"At its worst, the Spanish flu infected 500 million people worldwide, which at the time was about a third of the Earth's population. More than 50 million people died of the disease" Some scientists contend that 75-100 million died."






The Flu continues to infect as many as a billion people every year… Covid-19 over the course of the past three years, does not even come close to this figure.



https://youtu.be/0aFKgi5D6eU?list=RD0aFKgi5D6eU

John Lee Hooker & Carlos Augusto Alves Santana – The Healer

The Flu and all Corona Viruses (including the common cold and COVID-19) can be prevented by frequent, thorough hand washing, coughing into the crook of your elbow, staying home when sick and limiting contact with people who are infected.

https://www.register-herald.com/health/pandemic-of-1918-more-deadly-than-covid-19/article_d18a360e-19ea-5448-8ad8-319903783617.html

"By October 1918, the United States had been an active participant in World War I for more than a year. And while the declared enemy was overseas, there was a killer working stateside as well. Cities were gripped with fear: school was canceled; theaters, places of worship, and other places of "public amusement" had been shuttered. That month alone 195,000 Americans died, making it the deadliest month in American history; the killer was none other than influenza.

https://www.ecohealthalliance.org/2018/05/outbreak-pandemic-strikes?

The 1918 Influenza Pandemic lasted just 15 months, 500 million people worldwide fell sick and it killed between 50 and 100 million."

https://www.biospace.com/article/compare-1918-spanish-influenza-pandemic-versus-covid-19/

What's more deadly: COVID-19 or Spanish flu?


The global COVID-19 death toll is ostensibly 5 million, after more than three years, according to the Johns Hopkins Coronavirus Resource Center.


We don't have an accurate death count for Spanish flu, but estimates indicate between 50 million and 100 million people across the world. History speaks volumes….

5 million is not 50 or 100 million, but…

We can wash our hands. Stay home when sick. Avoid people who are sick. Wear a mask when in areas of risk. Stay healthy with a balanced diet and adequate sleep. And do what is possible to reduce stress levels.

This too shall pass…. Blessings for healing…

https://thepeaceresource.com/2020/07/30/how-many-more-years/
Less than .0003% of humans on planet Earth have died from Covid-19, based on questionable statistics. And more than 99.0007% have not…

But some are calling for everyone to wear masks, give up libraries, forget schools, stop political meetings, shut down elections and bankrupt small businesses while we continue dozens of expanding wars costing trillions, killing millions bankrupting the nation and crippling the planet.

Mainstream media claims this is about "healthcare."

https://www.health.com/condition/infectious-diseases/how-are-spanish-flu-and-covid-19-alike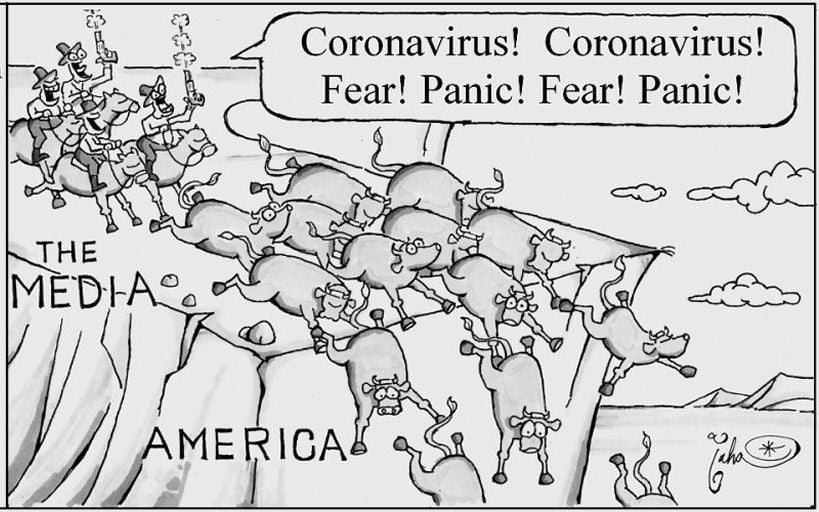 What we need is common sense. America has the most expensive and least effective health care among developed nations. The USA is dead last. This has been true for years and has NOTHING to do with Covid-19.
The Covid-19 virus is real, but less dangerous than thugs beating up demonstrators complaining about police murdering citizens. The virus is less dangerous than a half dozen other causes of human deaths. Forced masking and beating up and or arresting healthy people who refuse to wear unnecessary masks is fascism, writ large.
https://youtu.be/0aFKgi5D6eU?list=RD0aFKgi5D6eU
John Lee Hooker & Carlos Augusto Alves Santana – The Healer
The common cold, the flu and COVID-19 can be avoided by frequent, thorough hand washing, coughing into the crook of your elbow, staying home when sick and limiting contact with people who are infected. Masks should be worn in areas of high risk, but will likely not be effective in preventing transmission of the virus.

The Wordsmith Collection: Writing & Creative Arts
http://www.ThePortlandAlliance.org/donate timflanagan@writingresource.org)
Please support Alternative Media and Education
http://www.RevolutionResource.org
http://www.ThePeaceresource.com
http://www.ThePortlandAlliance.org
and other real news resources…
Together we make a difference.
Thanks for all you do.
Join the Revolution!